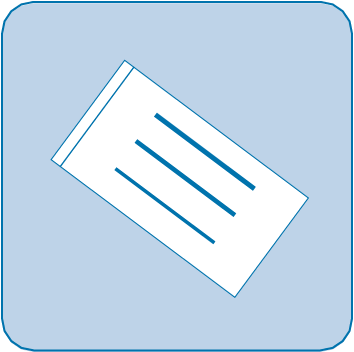 1. Once you have received your DNA test kit, open the package and remove the collector without touching the sponge tip.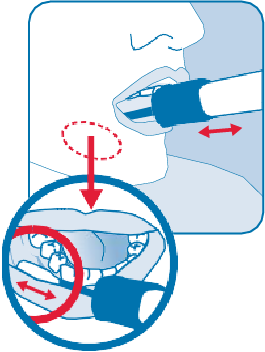 2. Place the sponge as far back in the mouth as comfortable and rub along the lower gums in a back and forth motion. Gently rub the gums 10 times. If possible, avoid rubbing the teeth.
3. Gently repeat rubbing motion on the opposite side of the mouth along the lower gums for an additional 10 times.
4. Hold the tube upright to prevent the liquid inside the tube from spilling. Unscrew the blue cap from the collection without touching the sponge
5. Turn the cap upside down, insert the sponge into the tube and close the cap
6. Invert the capped tube and shake vigorously 15 times.
7. Place the tube into the biohazard bag provided and seal the bag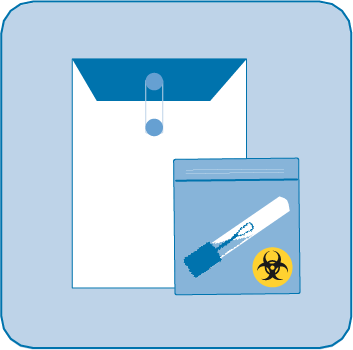 8. Place the biohazard bag with the tube into the padded envelope provided and seal the envelope.
9. Remove the adhesive sheet from the airway bill and paste it on the padded envelope.
Please contact the respective logistic representative to pick up your package. The airway bill is valid for 15 days upon receiving the collection kit.
For Malaysian customers: Please call this toll free number: 1800-88-6363 to arrange for a pick up.
Your analysis report(s) will be emailed to you within 15 working days upon receiving your sample by our laboratory.
myPreciseDNA range of genetic tests are conducted by Synapse Sdn Bhd. Synapse Laboratory is an MS ISO 15189 certified medical laboratory and implements the most advanced specialised equipment and technology for Molecular Genetics.